Sometimes you need to convert a PDF file to a PPTX file and display it as a slide show. Obviously, you can't edit directly with Adobe PDF. In order to work effectively, has anyone encountered how Adobe PDF files are converted to PPTX format? In fact, PDF to PPTX is not difficult. Let me teach you two questions about PDF conversion PPTX, so you don't have to worry anymore. As long as you own the SanPDF online converter
Q: How do I convert Adobe PDF to PPTX?
1.First, visit SanPDF.com and click on "Download" PC to your computer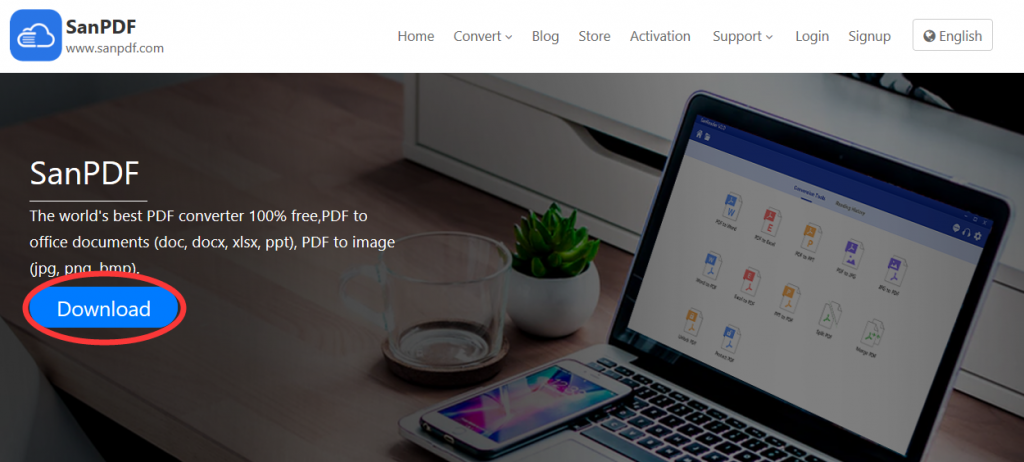 2.Double click to open after the download is complete. Then open the "PDF to PPT" conversion function.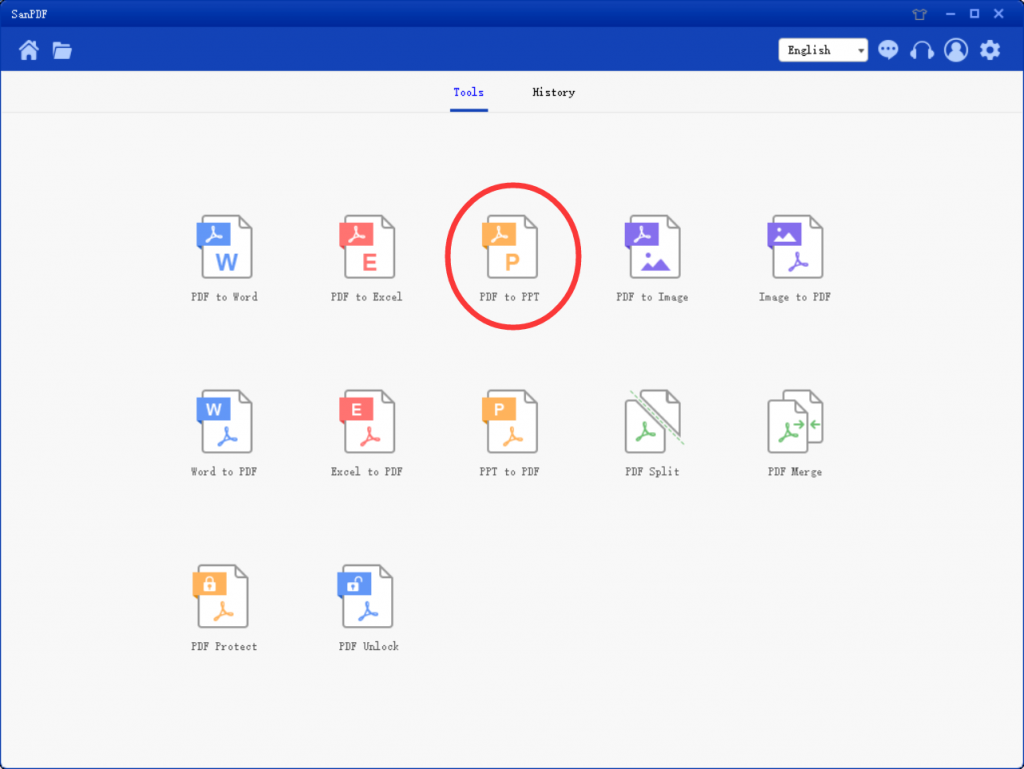 3. Select "Add File" to add the PDF file to be converted.

4. After the conversion is complete, you can click Browse to browse the converted PPTfile.

• Q: I can't find the file I converted/Where is my file?
• A: You have not registered your SanPDF account and converted files using the online converter. Please download the converted file immediately and keep it safe after the conversion is completed. Once the conversion page is closed, you will not be able to download the converted file. If you have already signed up for a SanPDF account, you can log in to your account within 24 hours of the conversion, find the converted file in the conversion history list and download it. Please note! To ensure the security of your files, SanPDF's servers automatically and permanently delete converted files after 24 hours. Therefore, be sure to download and keep it as soon as possible after the conversion.
The desktop page of SanPDF is very clean and easy to operate. SanPDF also has a web version.
Many people think that conversion is very troublesome. Why do many PPTXs become PDF? That's because no one can change the PDF. Adobe PDF prevents accidental deletion of content. Some versions of Microsoft Office PowerPoint 2019 compatibility are not 100% perfect. Especially backward compatible. In order to ensure that PPTX does not open their defective problems on someone else's computer, save it to Adobe PDF format, this can avoid this problem. Therefore, if you don't need the dynamic effects and hyperlinks of PPTX, it is recommended to convert to Adobe PDF format. Can guarantee that there will be no errors.
PPTX is a slide presentation format that can be edited and produced from Microsoft Office PowerPoint 2019 using PowerPoint software. Compared to previous versions of the file, PPTX is compatible with more graphics, gradients, and animation effects.
PPTX files are smaller, more secure, and able to integrate files with external sources. However, Microsoft Office PowerPoint and the following offices cannot directly open files with a suffix of PPTX. However, you can resolve this issue by downloading the Microsoft Office PowerPoint 2017 Compatibility Pack.
Advantages of SanPDF:
1. How to convert Adobe PDF to PPTX You must first drag and drop or click the "Select File" button to upload the PDF. The file will be converted online and you can download it after you have finished.
2, the conversion process is quick and easy! Adobe PDF in presentation format does not cause problems with the conversion process. Feel free to use it to see how it works. The file conversion is complete and can be edited!
3 for all operating systems Adobe PDF Converter PPTX service is available for all computers – your operating system will not affect the conversion. Whether you are Windows or MAC!
I will continue to share with you the easy-to-use tools at work so that everyone can go 2 hours in advance