At work, we often work in the Adobe PDF document format to handle official duties. Many people have also heard about the merge and split functionality of Adobe PDF. Merging multiple Adobe PDFs helps solve the problem of being overwhelmed by too many PDF files at work. Adobe PDF is split to "disassemble" large files. Next, I will use SanPDF to take you through the split of Adobe PDF the simplest conversion method!
I chose to use Adobe PDF for Adobe PDF because SanPDF has no watermarks, no ads, and the pages are clean and pleasing, mainly thanks to the powerful conversion capabilities of SanPDF. Before we do that, let's take a quick look at Adobe PDF.
About powerful Adobe PDF:
Adobe PDF is a common file format that preserves the font, format, color, and graphics of the source document, regardless of the application and platform on which the source document was created. Adobe PDF files are compressed and anyone can share, view, navigate and print Adobe PDF files with the free Adobe Acrobat Reader software. Adobe PDF is the ideal format for electronic document distribution because it overcomes the problems that are often encountered during electronic file sharing.
The steps to split Adobe PDF are as follows:
1. Open a browser and go to the SanPDF homepage, click "download" to download and install the PC side of SanPDF;

2. Open the PC side of SnaPDF and click on "PDF Split";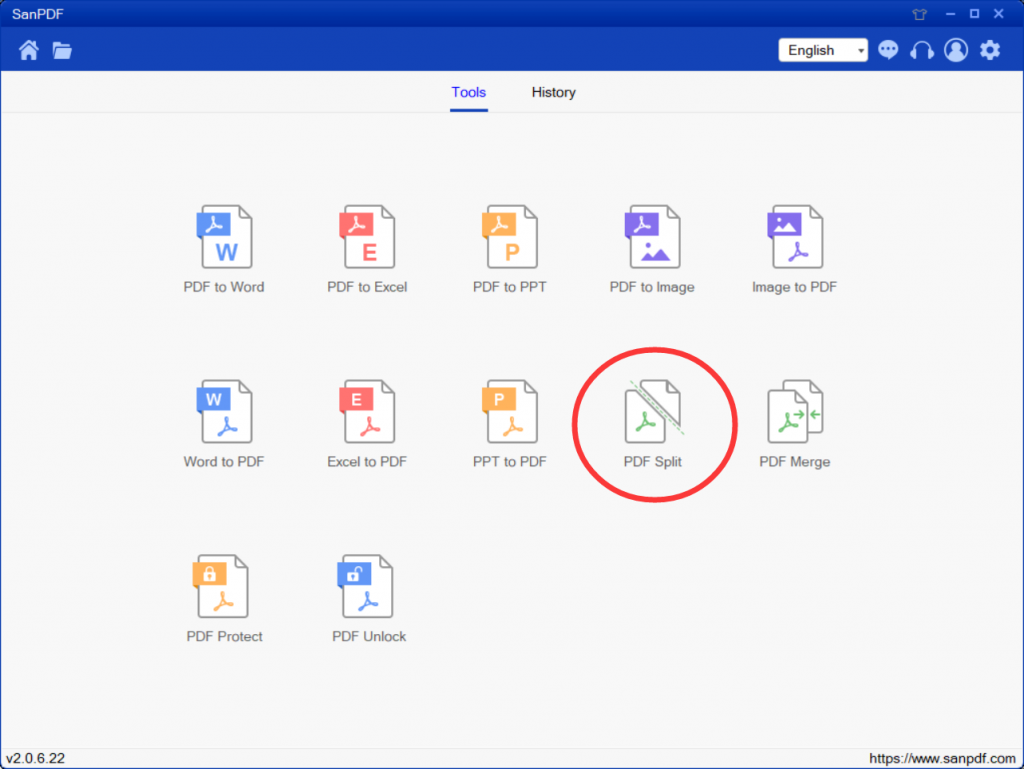 3. Click "Add files" to add a PDF file that needs to be split;

4. Click on "Spilt" to start the conversion;

6. After the split is complete, you can click "Browse" to preview the file.

Why use SanPDF to split my files?
SanPDF is the most popular converter at home and abroad, with Portable Document FormatConvert to Microsoft Excel, Microsoft Office PowerPoint, Microsoft Office Word, Joint Photographic Experts Group, and many other conversion functions, as well as Microsoft Excel, Microsoft Office PowerPoint, Microsoft Office Word, Joint Photographic Experts Group converted to Portable Document Format, encrypted Portable Document Format, decrypted Portable Document Format, split Portable Document Format, merge Portable Document Format and other conversion functions.
Not only that, SanPDF is also very intimate after you convert the file, if you do not register a SanPDF account, it will automatically delete your file after 24 hours, and is permanent.
If you want to retrieve the converted file, you can register it within 24 hours of conversion to retrieve your converted file. This is very intimate and respectful in protecting the privacy of our documents.
SanPDF has more features waiting for you to explore! This easy-to-use document converter is worth having!