For most of us, PDF to Word is not a particularly easy task. You need a particularly perfect converter that is free and easy to use.
Let us first understand, what is PDF?
Pdf (abbreviation for Portable Document Format, meaning "portable document format") is a file format developed by Adobe Systems for file exchange in a manner independent of applications, operating systems and hardware. PDF files to PostScript-based languages The images of the model, both in which the printer can ensure accurate color and accurate print results, faithfully reproduce the original PDF of each character, color and image.
Advantages of PDF:
1. The general company's public documents are sent to employees in PDF format, because PDF can prevent others from inadvertently touching the keyboard to modify the file content.
2. In addition, when we edit the graduation design report in text and send it to the instructor for review, it is also recommended to use the PDF format. Because there is no office version of the word, there may be formatting confusion, but PDF does not.
3. In addition, when the document is converted to PDF format, the occupied storage space will be reduced and it will be easier to transfer.
4. Converting to PDF can avoid the incompatibility and font replacement problems generated by other software, thus improving the flexibility of the document.
5. The software page for reading PDFs is relatively simple. It is more convenient for the user to browse the page, and can be enlarged or reduced at will.
6, PDF documents can be converted from a variety of software. Such as office word or Photo Shop can be converted to PDF format.
7, PDF format also supports printing and adding comments and other content. When reading a document, we can add comments to what we read while reading, which is convenient and practical.
Then there are the disadvantages of PDF:
Modifications are too inconvenient, avoiding unintentional modifications and hampering normal modifications. But even so, using SanPDF's free online PDF to Word tool can help you solve this problem.
Let me introduce you to how SanPDF is an online converter that converts PDF to Word documents.
Specific operation guide:
Web version:
1.Open a browser and enter SanPDF.com to go to the home page of SanPDF.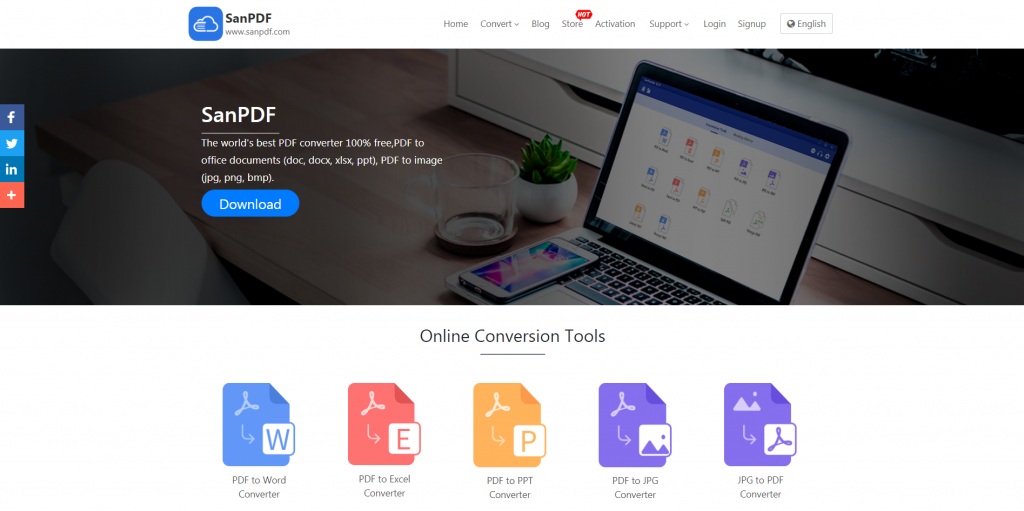 2.Click the "convert" navigation bar and select "PDF to Word" to enter the conversion page, click "Select File", and then select the PDF file to be converted.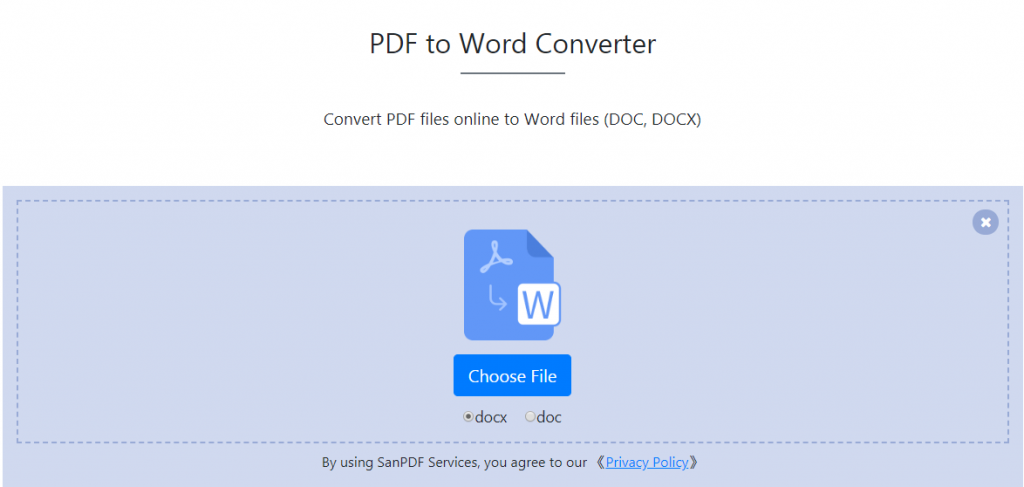 3.Click "Start Conversion" to start converting the file format.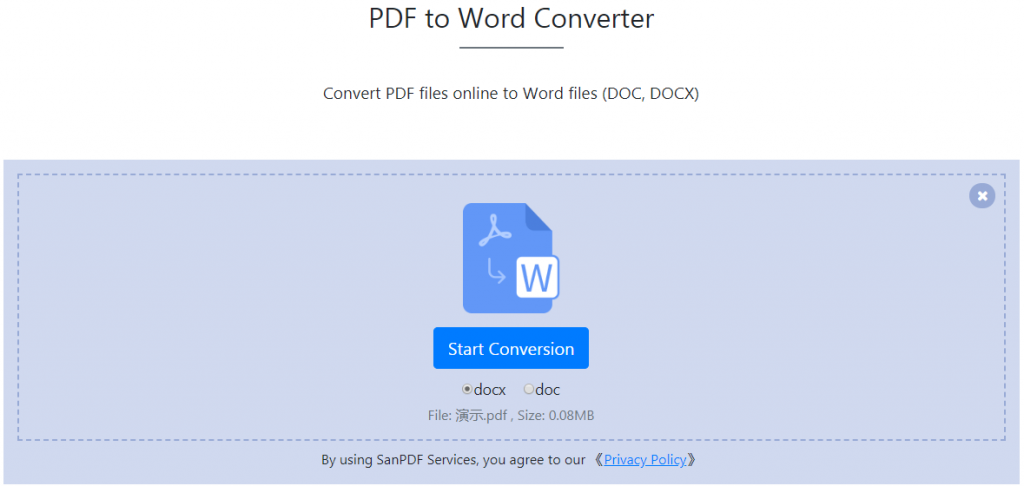 4.Click "Download" to save the converted file.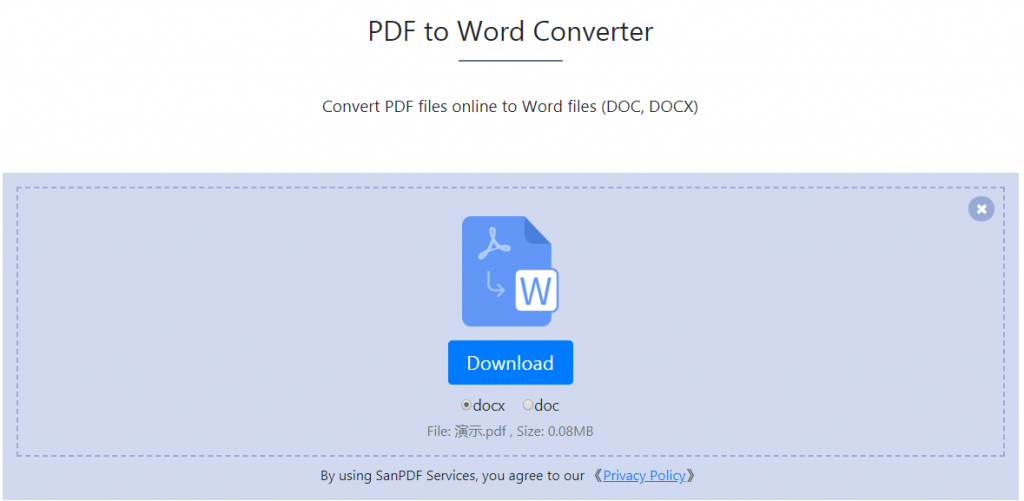 PC side:
1. Open a browser and go to the SanPDF homepage. Click "Download" to download the PC.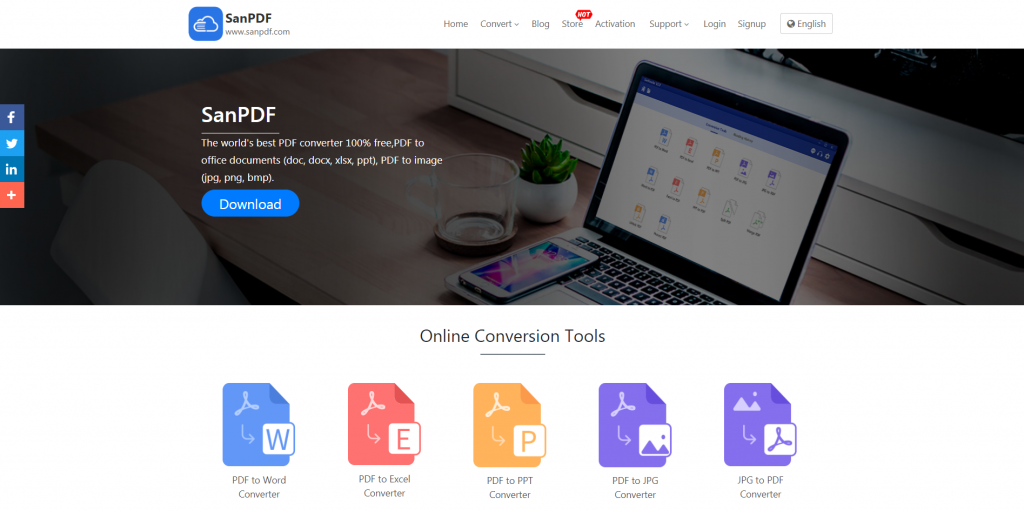 2. Install SanPDF, click on Convert after completion, select the conversion function "PDF to word"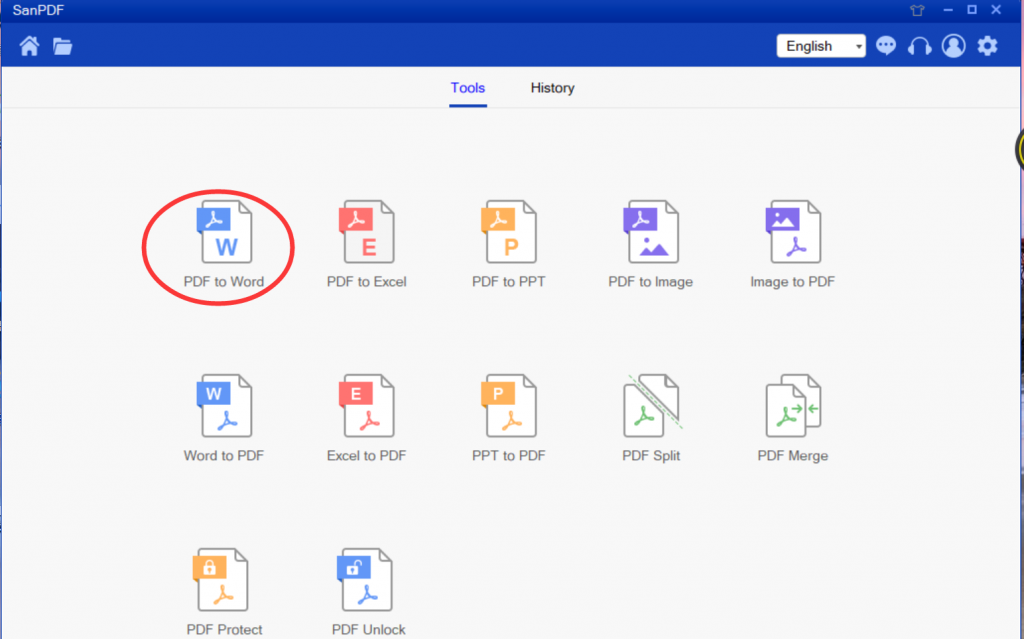 3.Click "Select File" to select the file you want to convert.

4. Click "Start Conversion" and it will be completed soon. Click Save.

Convert PDF to word in just a few steps. This SanPDF has a total of 12 conversions, the same is very convenient, really is my favorite office work. I hope I can help you.
Q: I can't find my conversion file / Where is my file gone?
If you have not yet registered your SanPDF account and converted your files using an online converter, download the conversion file for immediate conversion and keep it safe when the conversion is complete. After the conversion page is closed, you will not be able to download the converted file. If you have already registered your SanPDF account, you can log in to your account and find the converted file conversion history list and download it within 24 hours of conversion. Please note! Keep your files safe, SanPDF's server automatically and permanently deletes the converted files 24 hours later. Therefore, be sure to download and keep it in a safe place immediately after conversion.
Safety:
We respect privacy. After 24 years of file conversion time, they will always be removed from our servers. For more information, please read our privacy policy. SanPDF helps you increase efficiency and save more time for a colorf