Sometimes we download some Adobe PDF files from some websites, some of which cannot be opened for reading, or when we want to print or edit Adobe PDF files, we are prompted to enter permissions such as passwords. and sometimes we encrypt PDFs to prevent the disclosure of files. but over time we forgot the password, and we couldn't extract the picture or modify it. How to cancel the password of an Adobe PDF file? How to decrypt Adobe PDF files?
There are many ways to decrypt encrypted Adobe PDF files, but the methods are more tedious, so I recommend a faster and simpler method. Using SanPDF, the interface is simple and easy to operate. Unlock them immediately and regain access to the content. Adobe PDF files can be copied, printed and converted.
Open your browser, search for sanpdf, then go to sanpdf's official website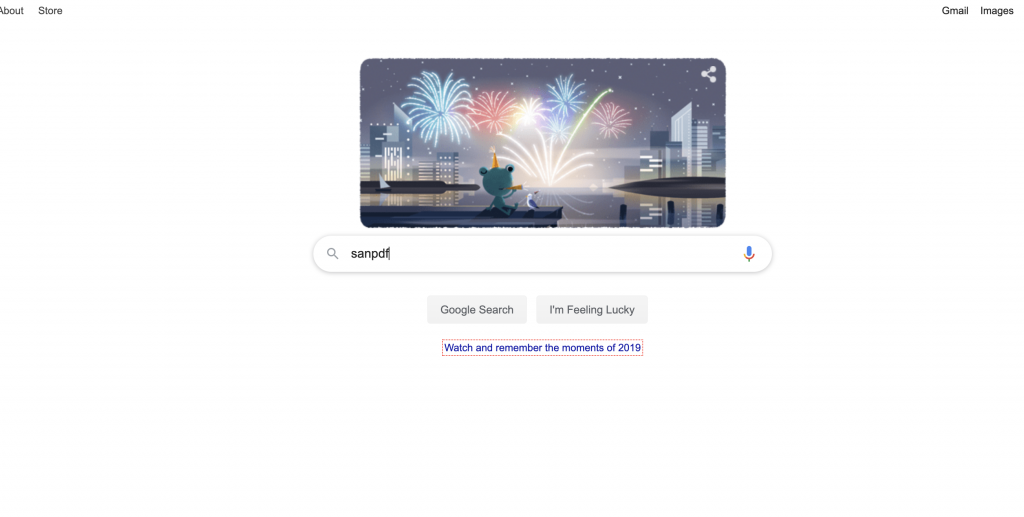 Select "Unlock PDF file" in "Convert" in the navigation bar to enter the conversion page. Click the download button and install it.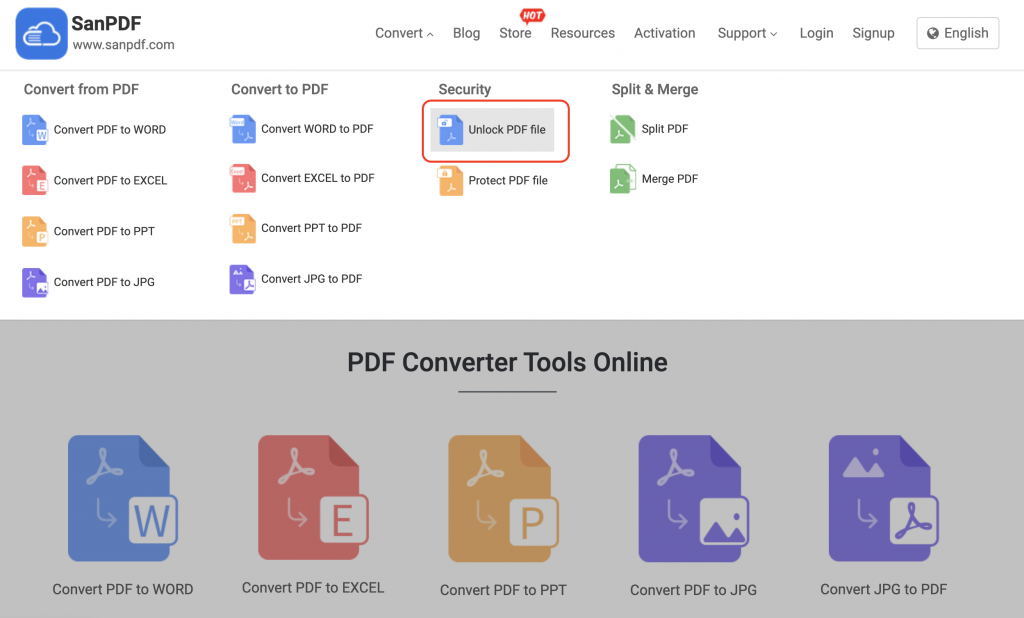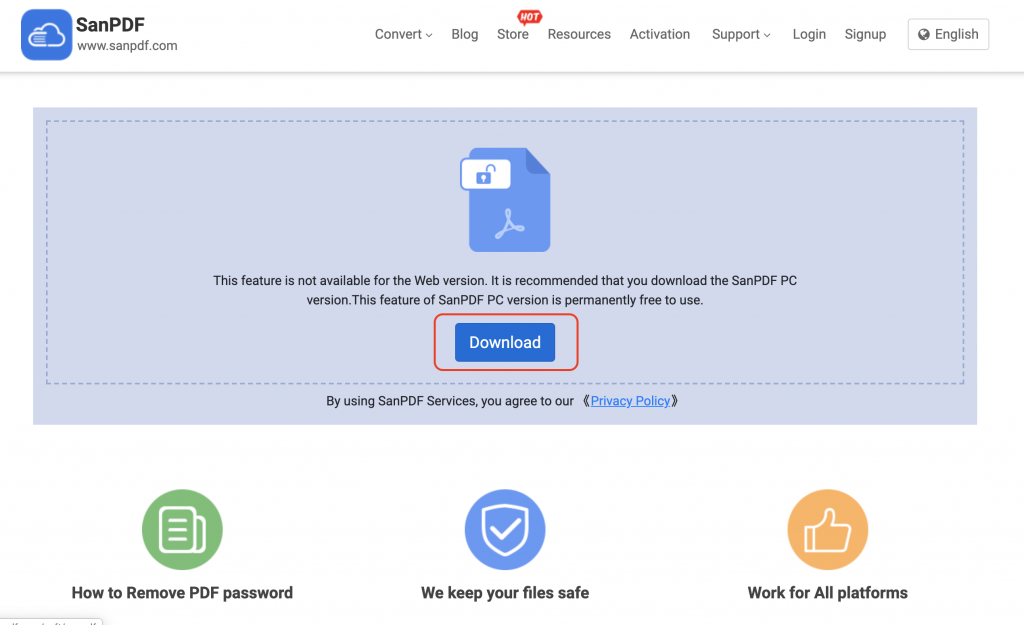 After the installation is complete, locate where you installed it and open it.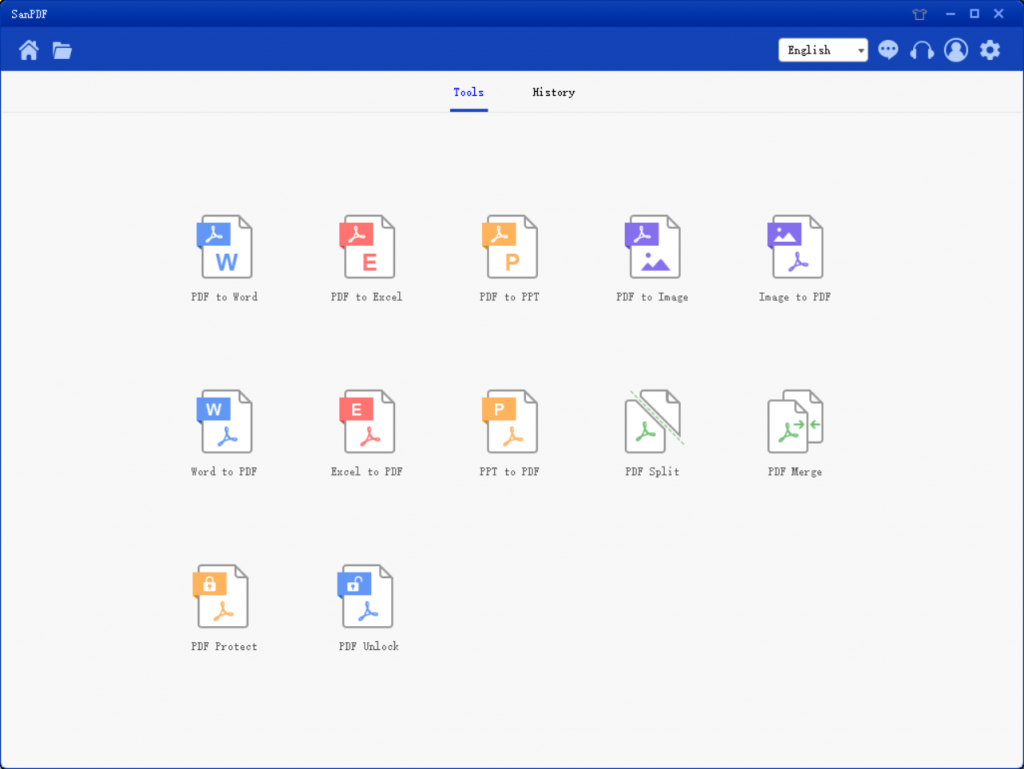 After entering the client, find "Adobe PDF unlock" and click "select".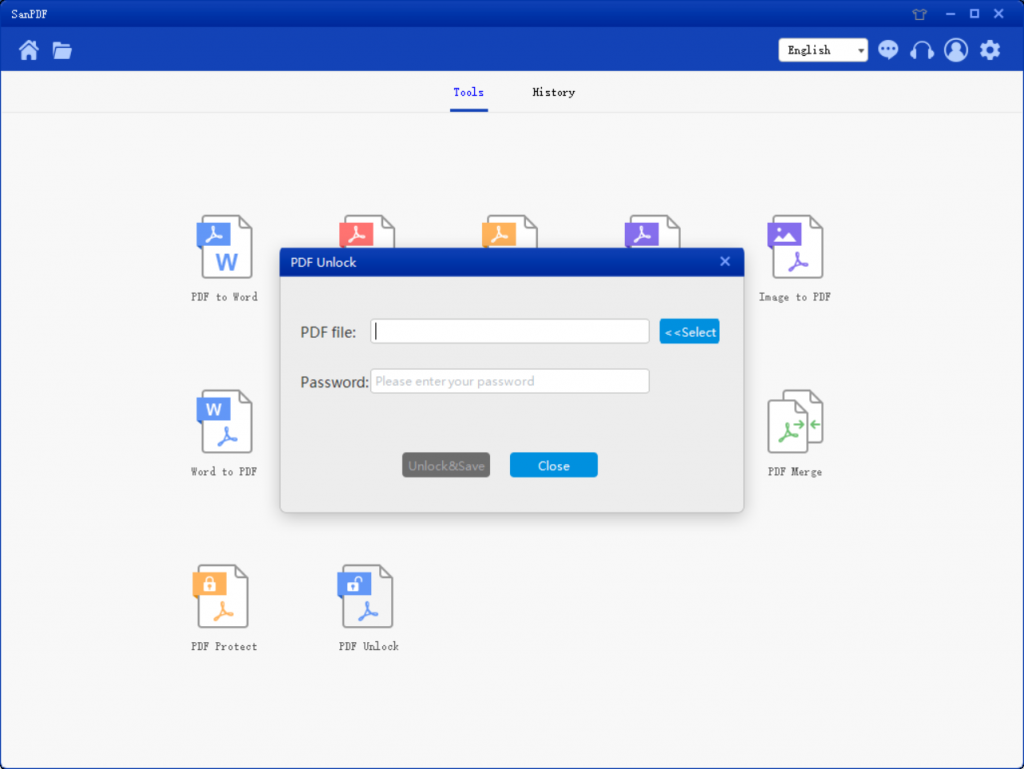 Open and click the "select" button to find the Adobe PDF file to be decrypted and enter the decrypted password.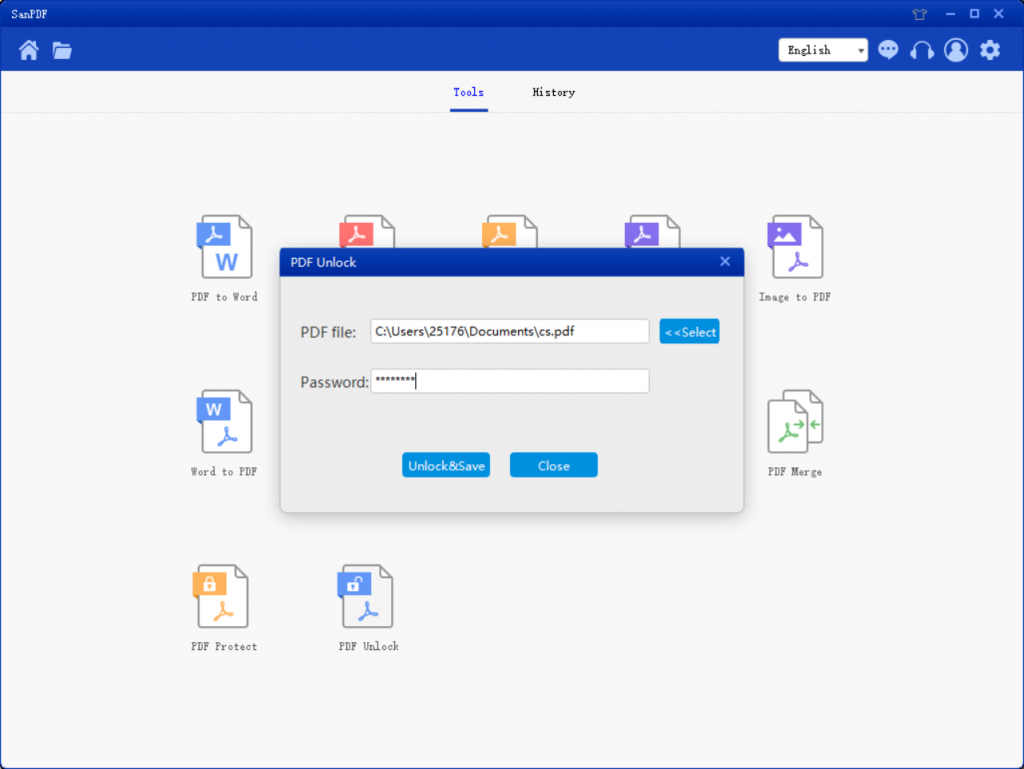 Click "Decrypt and Save" to save the Adobe PDF file after decryption.
When finished, click "Open Directory" to view the decrypted file.
Isn't it easy? Sanpdf has been praised as the most popular converter, with multiple conversion functions and can be used safely. As a reminder, if you are still worried about your file security, don't worry, Sanpdf respects privacy. After 24 hours of file conversion, they are automatically deleted from the server. You can also delete your file information in the conversion file, a free online converter that can help you improve efficiency and save more time so that you have a colorful life. Take it away ~