When you only have Adobe PDF files in your hand, the boss asks you to quickly send a Microsoft office PowerPoint(.pptx,.ppt) to him according to the original content and edit it. If you don't have the mental preparation, then you must be confused, but if you have a way to prepare, you can Easily convert to Microsoft office PowerPoint(.pptx,.ppt) to the boss! Share the SanPDF online converter! Help you easily deal with the boss's mission.
The meaning of Microsoft office PowerPoint(.pptx,.ppt): Microsoft Office PowerPoint, is Microsoft's presentation software. Users can demonstrate on a projector or computer, or print a presentation and make it into a film for use in a wider range of applications. With Microsoft Office PowerPoint, you can not only create presentations, but also face-to-face meetings, teleconferences, or presentations to the audience on the Internet. What Microsoft Office PowerPoint makes is called a presentation, and its format suffix is: ppt, pptx; or it can be saved as: pdf, image format, and so on. It can be saved as a video format in 2010 and above. Each page in the presentation is called a slide, and each slide is a separate and interrelated content in the presentation.
Adobe PDF: Pdf (abbreviation for Portable Document Format, meaning "portable document format") is a file format developed by Adobe Systems for file exchange in a manner independent of applications, operating systems and hardware. Adobe PDF files are based on Images of the PostScript language model, both in which the printer can ensure accurate color and accurate print results, faithfully reproduce the original Adobe PDF of each character, color and image. The advantage of the Adobe PDF format is that once the editing is completed, no matter what operating system, display of any size and resolution, no matter how it is printed, the layout format will not be messy.
Many people convert Microsoft office PowerPoint(.pptx,.ppt) to Adobe PDF because Adobe PDF is more convenient to browse on different devices than Microsoft office PowerPoint(pptx,ppt). With PowerPoint, you can export Microsoft office PowerPoint(pptx,ppt) directly to Adobe PDF.
But most of the time we work, we need to use Adobe PDF to convert to Microsoft office PowerPoint(.pptx,.ppt). How to choose it easily and quickly? SanPDF teaches you!
1. First, visit SanPDF.com and click on "Download" PC to your computer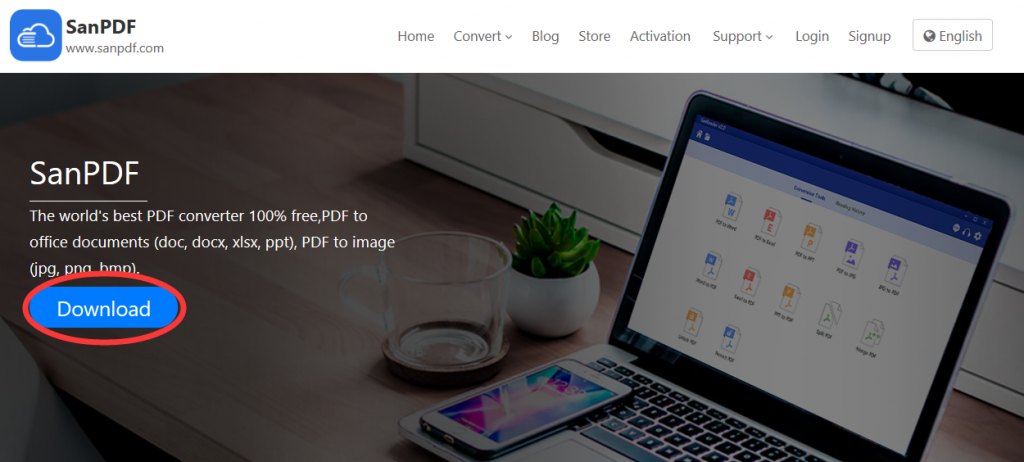 2. Double click to open after the download is complete. Then open the "PDF to PPT" conversion function.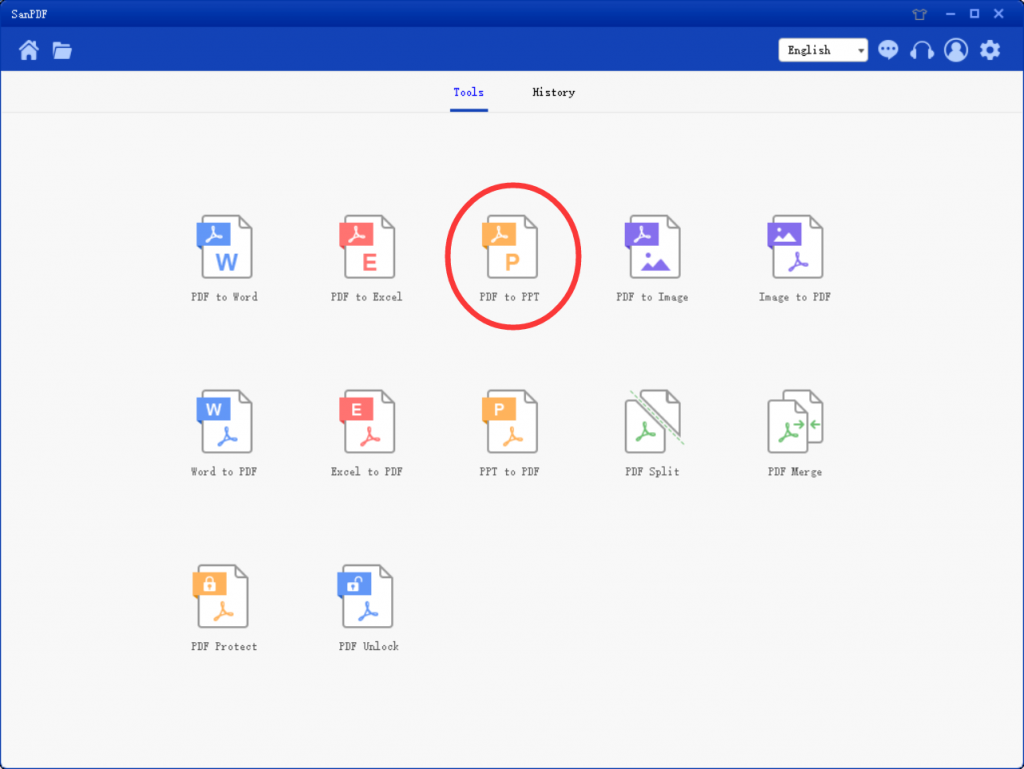 3. Select "Add File" to add the Adobe PDF file to be converted.

4. After the conversion is complete, you can click Browse to browse the converted Microsoft office PowerPoint(.pptx,.ppt) file.

I shared SanPDF because:
1. SanPDF can help us to convert Adobe PDF files. SanPDF has 12 conversion methods, including Adobe PDF and Word interchange, Microsoft office PowerPoint(.pptx,.ppt) and Adobe PDF interchange, Adobe PDF and Excel interchange, Adobe PDF decryption and encryption, Adobe PDF split and merge. Can achieve our multiple needs.
2. SanPDF supports the use of a variety of systems, win7 is also OK. SanPDF also supports a variety of file formats such as Adobe PDF, XPS, DjVu, CHM, Mobi, EPUB e-books and comic books. Everything is available.
File security:
Files will be automatically deleted after 24 hours, no one can read or download these files, 100% guarantee your privacy. For more information, please read our privacy policy. SanPDFcan help you increase efficiency, save more time and be rich in life.