I am a four-year university student. I am going to graduate soon. The instructor arranged several scientific courseware tasks for me. I have already done the courseware documentation for pptx. Now I need to convert these courseware documents into pdf documents.
I searched for "How to convert pptx into pdf document" on Google search engine. However, I did not find a satisfactory answer. I even tried a lot of document converter tools, or did not perfectly convert my courseware documents into PDF documents. My friend recommended the SanPDF Document Converter tool to me. I found the installer for Windows 10 through its official website. After downloading the installer, I installed the SanPDF converter tool on my computer. Its interface is simple and easy to use, it is really a beautiful tool. Thanks to my friends!
Below I will introduce how to use the SanPDF converter, not registered, not buying, yes 100% for free. I hope to help more friends in need.
If you also need to convert a pptx document into a pdf document like me, then please follow along with my steps.
You will need to find the installer file it provides for Windows 10 computers through the SanPDF website. Download and install it. Of course, if you don't want to download the installer, you can also directly convert the document through the online converter tool set provided on its official website. I will not introduce the specific method of use. They are easy to use. I believe that you will be familiar with it a little bit. In this article, I mainly introduce the desktop version of SanPDF on Windows 10 system.
When you install the desktop version of SanPDF, it creates a desktop shortcut icon on the Windows 10 desktop. Find this image and double-click it, or click "Use Now" in the final step of the installation. It is also possible to launch the SanPDF Desktop Converter.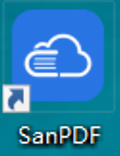 There is a collection of converter tools on its home screen. You select the appropriate converter and click on it to enter the specific converter interface. This time I demonstrated the conversion of pptx to pdf, so choose the converter that demonstrates the image below.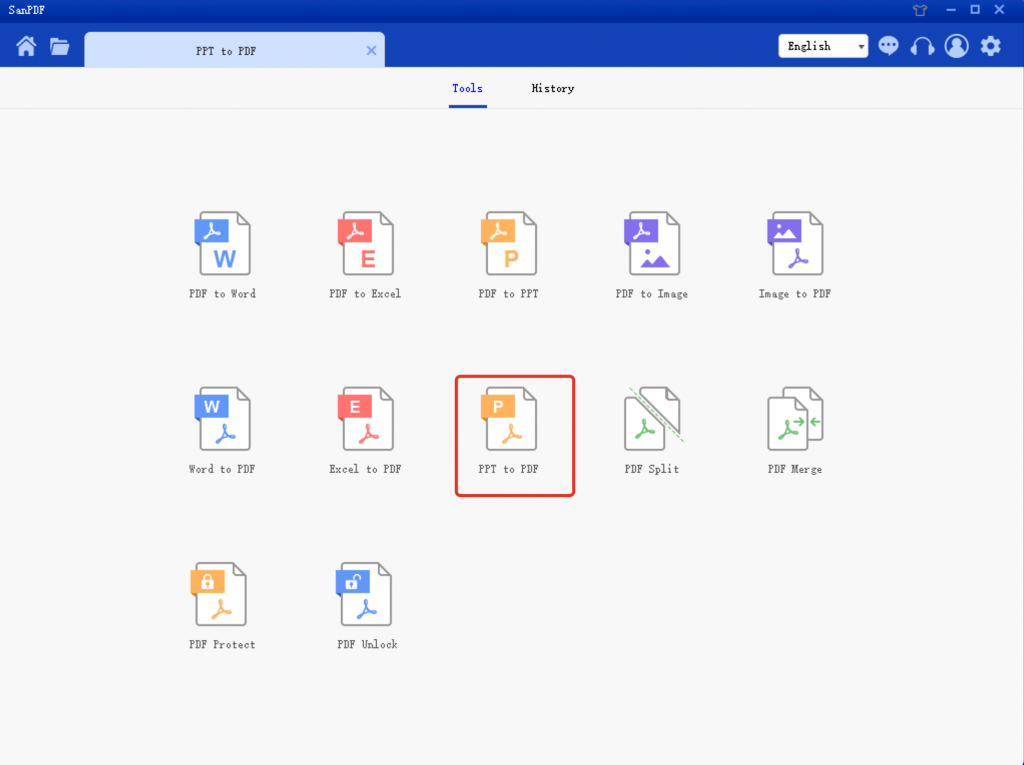 At this point, click the "Add File" button and select the courseware that needs to be converted. It can select multiple files at the same time to convert the format at the same time. Of course, if you have not registered a member yet, you can only select 5 files to convert the format at the same time. If you want to select more documents at once, click the Login button at the top right (as in the demo image below) to register for membership. If you are already a member of it, please log in to your registered member account. At this time, you can choose more conversion documents.
I will next demonstrate how to convert the three documents "Artificial Intelligence.pptx", "Introduction to Economics.pptx", "Introduction to Psychology.pptx" into a pdf document format. After choosing to add these three files, don't rush to click the bulk conversion button. At this time, if you want to save the converted document in another directory, click the "Save" button. Choose the directory you wish to save the converted to your favorite directory. Once everything is ready, you can click on the "Batch Conversion" button.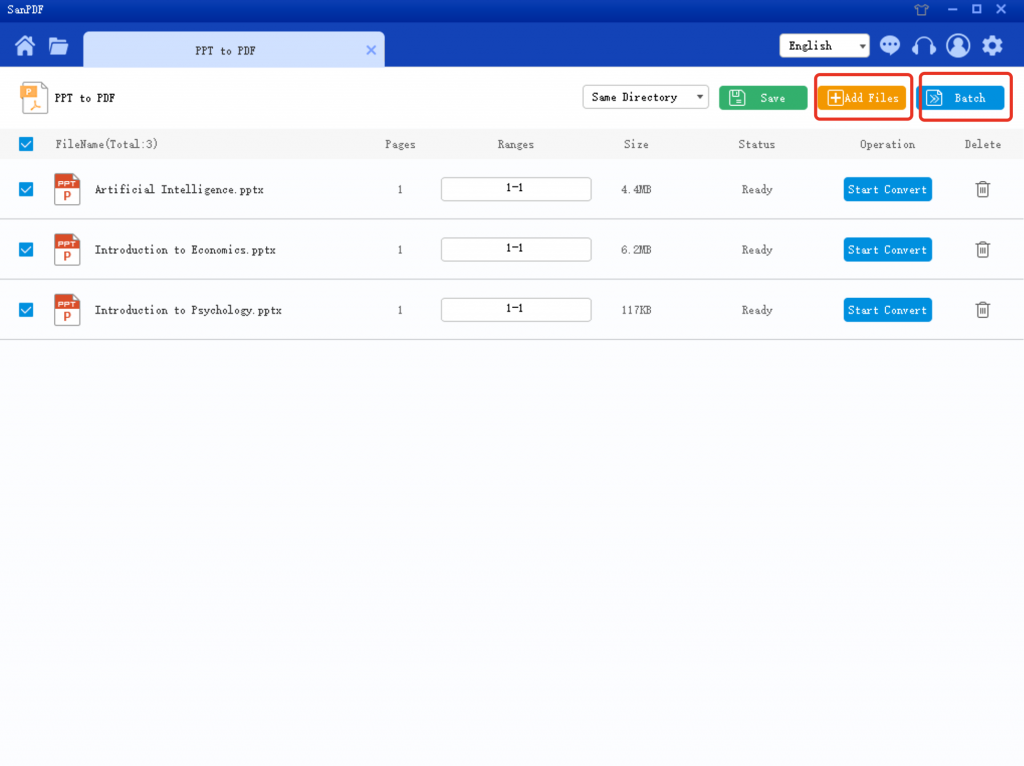 The SanPDF Desktop Converter will automate all conversions. At this point, you don't have to do anything. Wait quietly for a while and have a cup of coffee. Or, go busy for a little while.
After converting the completed document, you will see a "Browse" button on the SanPDF desktop interface after each list of documents that need to be converted, indicating that the document has been converted. By clicking this button, you can easily find the converted document.
Right! The whole conversion process is simple and easy. You have to think that this software is easy to use. Share it with your best friends.
Ok, today I will show you here.