Free Online Word to PDF.
Different attachment formats give the impression:
PDF: good, know some rules of the workplace, on professional, brownie points + 1.
Word: not too bad. Have a look.
PPT: unreliable. Online preview words are overlapping ah, still have to download. It's a lot of paper. So many pages.
Rar and other compression package: really troublesome, but also have to download and extract, can not preview online. For such a large attachment, what collection of works has been attached.
JPG: and a resume with pictures? The picture zooming is very troublesome, and the screenshot can only be noted, the impression score is -1.
Conclusion: PDF is better.
1 pdf reason to maintain the layout, format, font unchanged
What's on your computer, to see what the other side. Word may be garbled, typographical, etc. due to different versions, different browsing environments (PC, mobile, browser online preview, etc.). At the same time, pdf can also embed fonts. If your font is not installed in the word, the display will be different (the font for online preview is limited).
Grounds 2 pdf is a universal browser format.
It can be viewed on mobile phones, tablets, browsers, social apps, PCs, and Macs. This is convenient for HR. Word can't do it.
Reason 3 Overseas recruitment, pdf is the standard, it can show your professional reliability.
Overseas recruitment, as well as some foreign companies, or senior positions, pdf is the standard, using pdf can show your professional reliability. Using pdf means that you will consider the reading and use experience of the other party more. And for foreigners, not every computer has a word (mac is more common), open under different systems, there may be different display effects.
Q: How do I convert Word to PDF?
A:
Start using our products and go to sanpdf.com.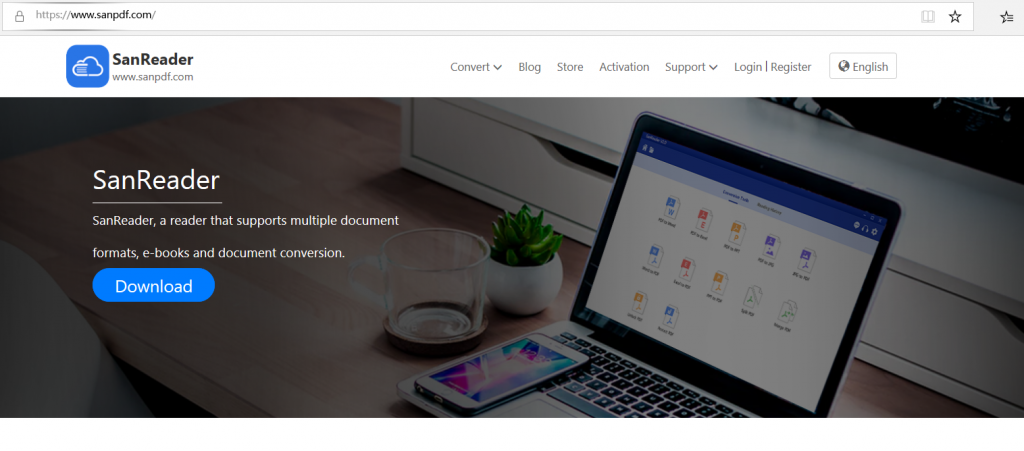 2. Click on the navigation bar of the "conversion" select "Word turn pdf" to enter the conversion page, click on the "Choose File" and select the file you want to convert word.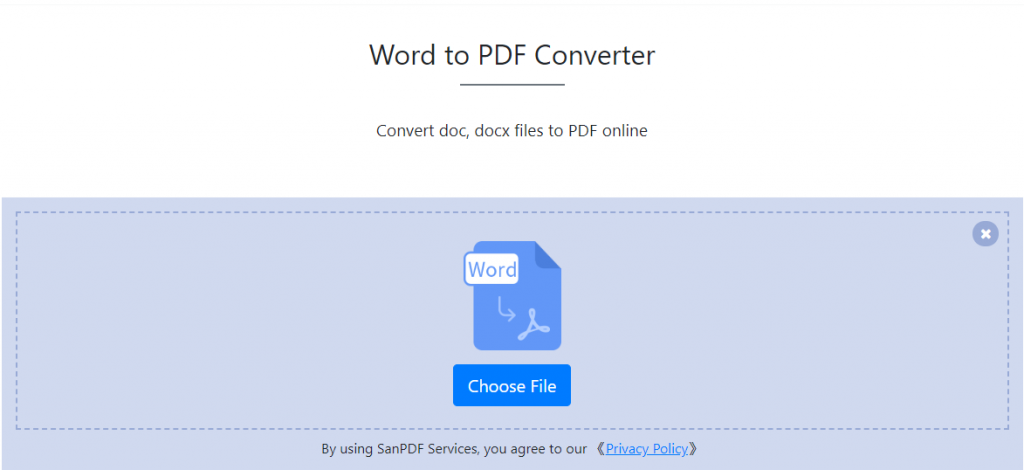 3.Click "Upload File" to start converting the file format.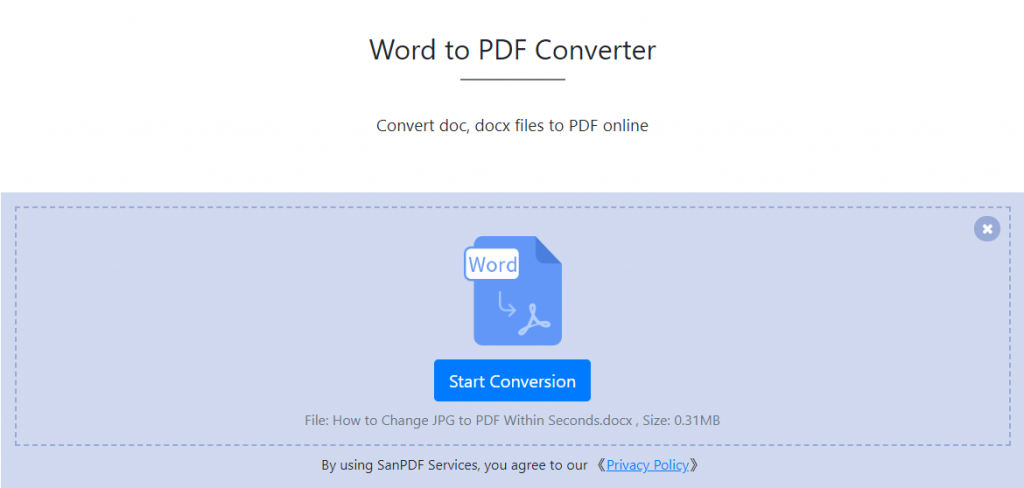 4. Click "Download file", you can save the converted files.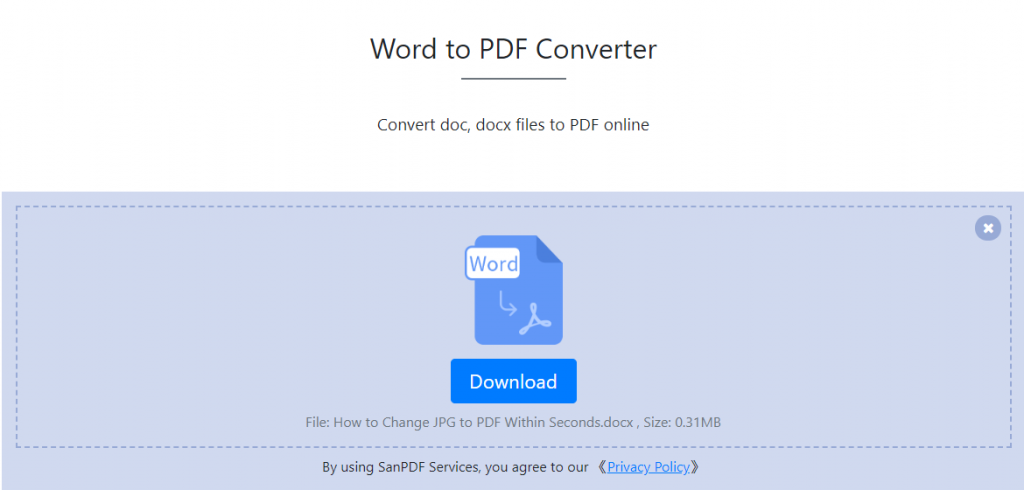 Word has two file formats, doc and docx.
1. DOC is the default document format edited before Word2003, and DOCX is the default document format edited after Word2007.
2, DOC documents can be opened with all Word, and DOCX documents can only be opened with Word2007.
3, DOCX open faster than the response speed DOC.
4, DOCX smaller compared to DOC.
The PDF file format is more formal than the word format document. WORD documents are not as convenient as PDF in cross-platform use. WORD documents can be edited and modified, and are not as good as PDF in terms of security and reliability. Moreover, it is often difficult to reflect the layout information formatted by other editing software, and there are certain limitations in its use.
Why use SanPDF to convert Word to PDF?
SanPDF Reader is a reader that supports multiple document formats, e-books, and document format conversions.
Support PDF, XPS, DjVu, CHM, Mobi, EPUB e-books, comic books and other documents and e-book formats. It can also provides PDF and Office format conversion, PDF and JPEG, PNG, BMP image format conversion, as well as PDF document split and merge function.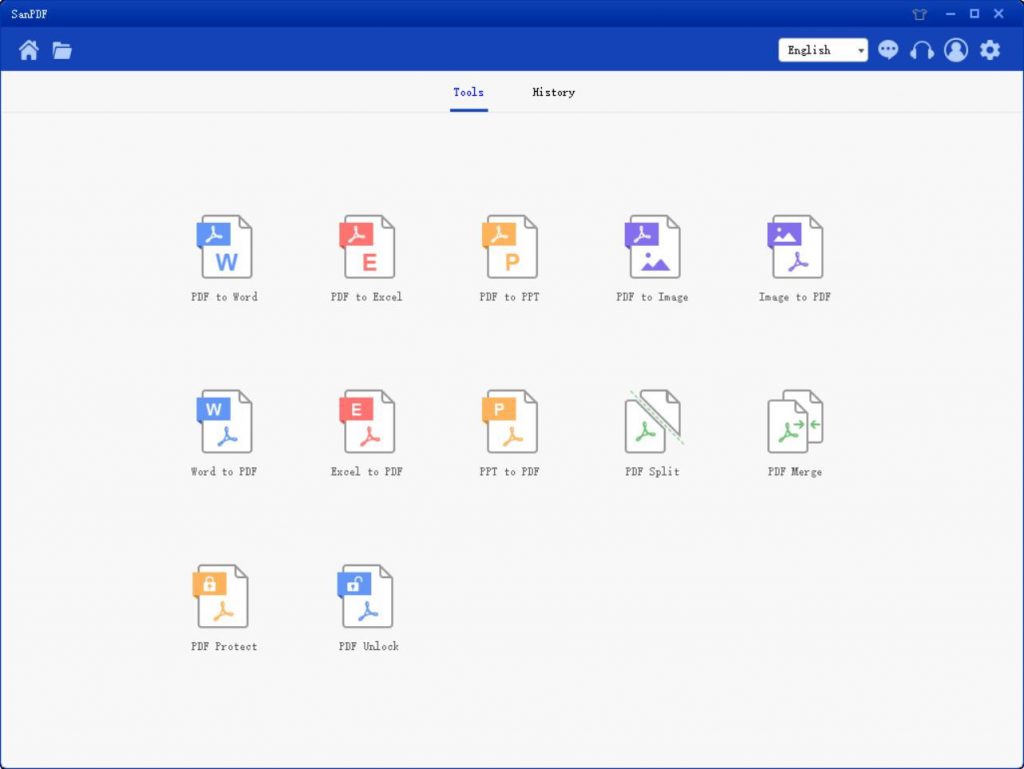 Multiple Reading Formats for Whatever You Want.
From now on, you do not need to install a variety of e-book readers on your computer, SanPDF can meet your demand.
Multiple Documents Interchange to Improve Efficiency.
It can help you improve your work efficiency, save more time and enjoy a colorful life.
Desktop and Web, Convenient and Comfortable.
Both desktop and Web versions are available to meet your needs anytime, anywhere.
Desktop version supports for Windows XP/Vista/7/8/10, and Web version supports Windows/Mac/Linux and other operating systems.
Flat design style, simple and refreshing operation interface.
Web version: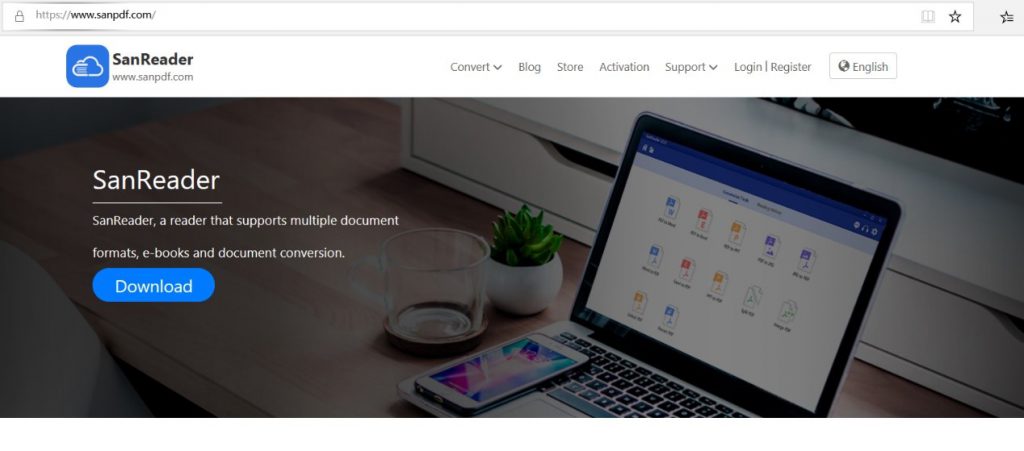 PC version: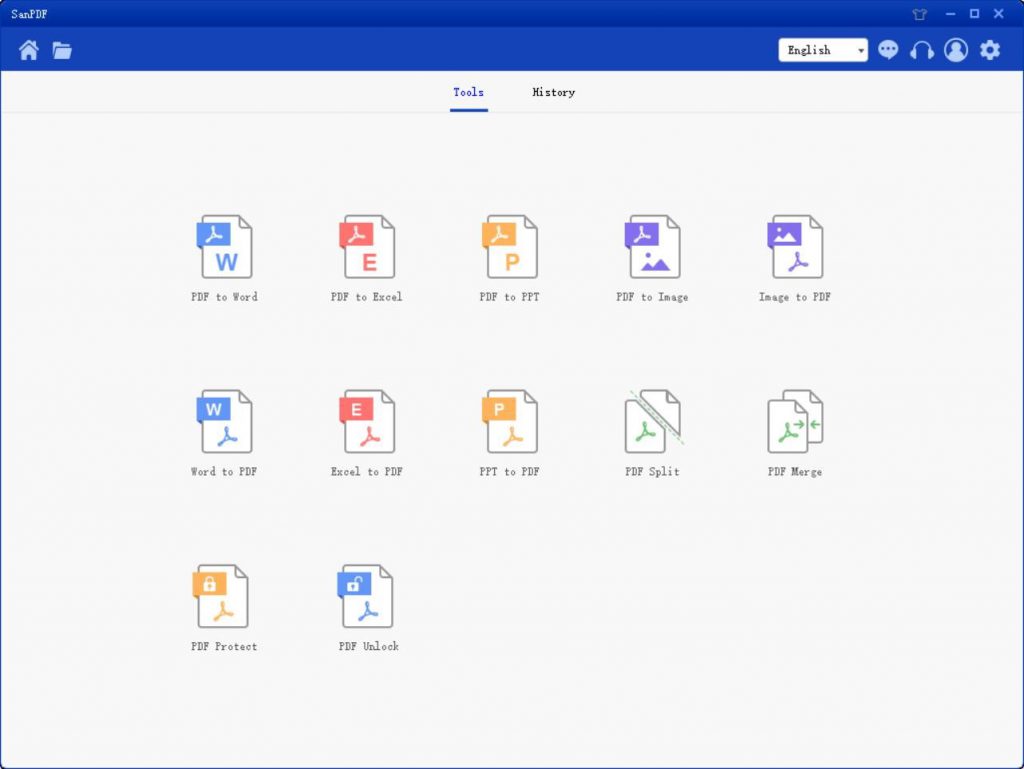 Do not forget us!
It's easy to convert a Word file into a PDF file. There are a total of 12 PDF conversion tools in SanPDF. In addition to the PDF to Word, PDF files you can also do some cool things, such as PDF to JPG.
Sometimes because of the demand at a certain time, you want to convert a page in a PDF file into a picture file. The resolution will be greatly reduced by direct screenshots. Is there any good way to convert PDF to jpg and other image files? What? The answer is that you can use SanReader to implement this conversion function. Let me tell you how to turn PDF to JPG.
Q: How do I convert PDF to JPG?
A:
1.Start using our products and go to the sanpdf.com homepage. Click "Download Now" to download the client.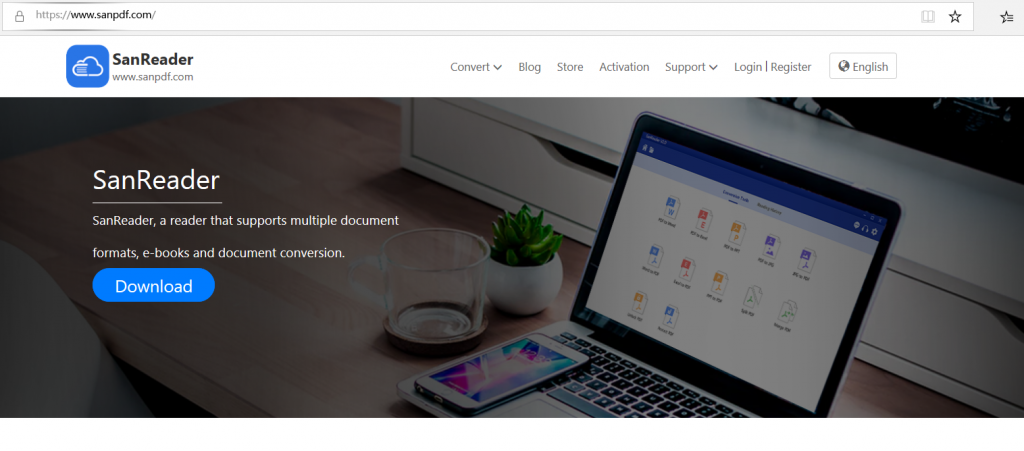 2.Enter the client.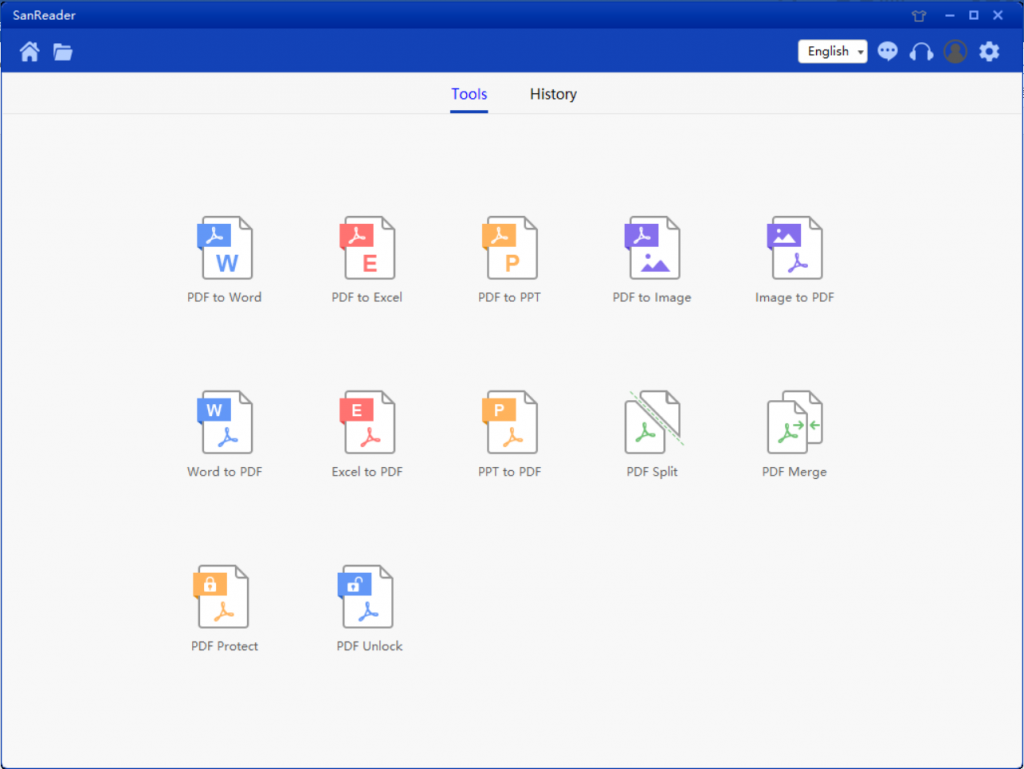 3. Select "" PDF to Image "This conversion function, the jump interface is as follows: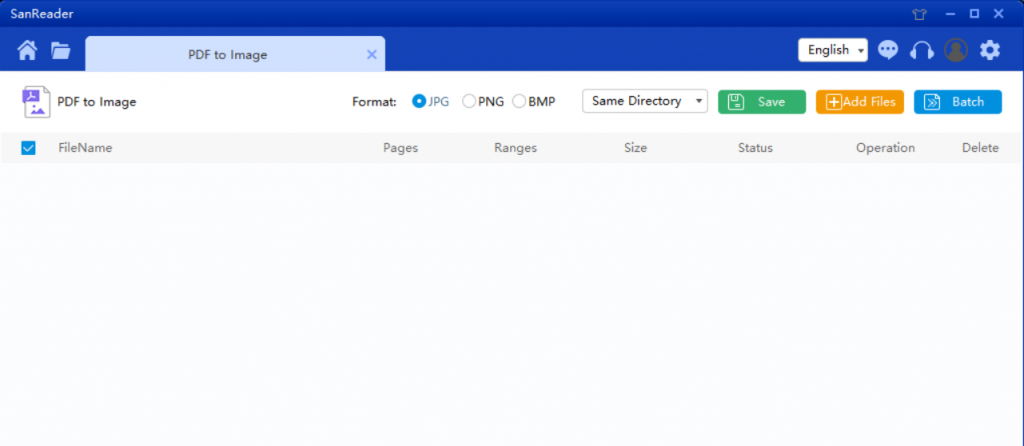 4. In the "Save List" and select the location you want to save, click "Add File" and select the PDF file you want to convert and click the "Start Conversion."

5. After the conversion is successful, select "Browse Directory" and you will find the converted JPG image.6. If you want to delete the converted files in the "next browse the directory, click on the" delete "button.

PDF and JPEG:
For beginners, JPG is a compressed image. Similar to PDF, they can be shared, uploaded and stored quickly because they are not difficult to handle. In terms of shortcomings, JPG images look very blurry and pixelated, especially when zoomed in. On the other hand, PDF allows for scalable text to make the viewing process more enjoyable. Fonts can also be embedded, allowing you to preserve the original format of the document. So in the PDF file relatively speaking, much better than the JPG file.
Q:I can't find my converted file / Where does my file go?
If you have not registered your SanPDF account and use the online converter to convert your file, please download the converted file immediately and keep it safe while the conversion is complete. When the conversion page is closed, you will not be able to download the converted file. If you have registered your SanPDF account, you can log in to your account within 24 hours of the conversion, find the converted file in the Conversion History list and download it. Attention please! To keep your file safe, SanPDF's servers automatically and permanently delete converted file after 24 hours. Therefore, please be sure to download and keep it in a safe place immediately after the conversion.
Security:
We respect the right to privacy. After 24 hours of file conversion, they will always be deleted from our server. For more information, please read our privacy policy.
SanPDF, help you improve efficiency and save more time, so you have a colorful life.