The pdf format file is now more and more widely used. One of the reasons is that the file is not easy to be modified and edited, and the format file has a good reading effect to provide readers with a personalized reading method. Sometimes an important document to prevent others to see the document reading information, we will give pdf file encryption settings. So how do pdf files be encrypted? Now for me to teach you how to go to the pdf file encryption it!
1.Open a browser and enter our website sanpdf.com, then go to the homepage of our products and click "Download Now" to start downloading the client of our products.

2. After the download is complete, open the file and start installing our SanPDF client.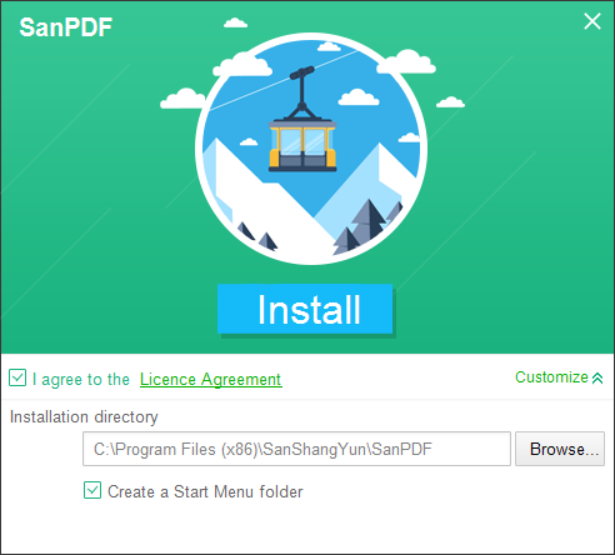 3. After the installation is complete, find the location where you installed and open our product.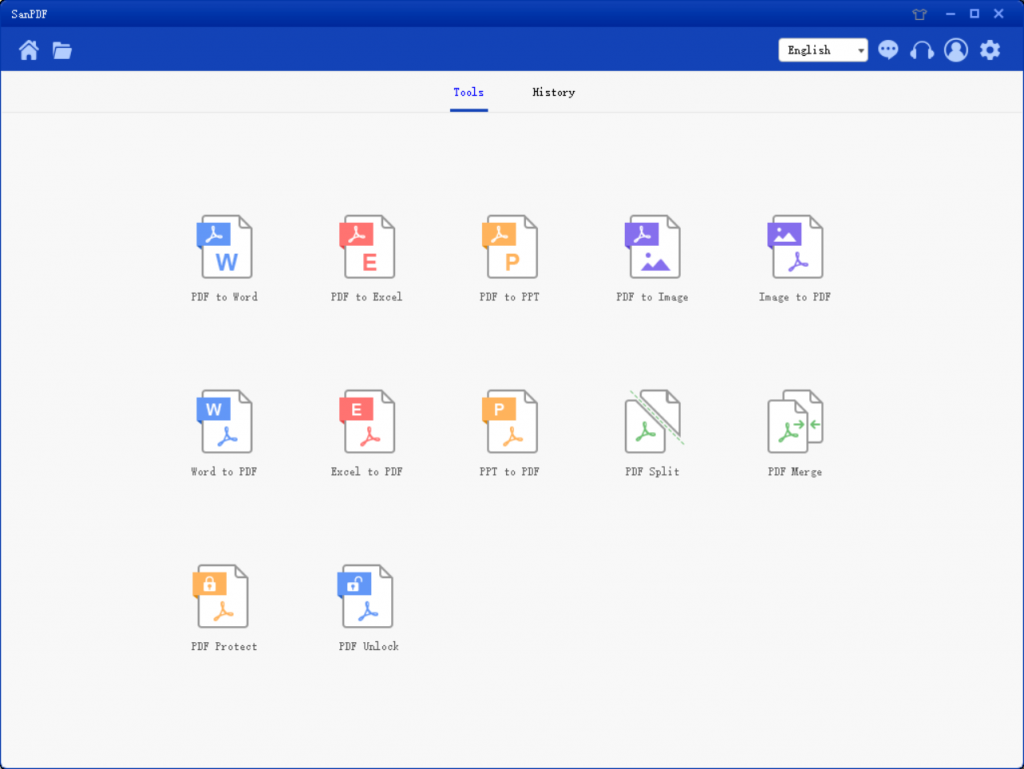 4. After entering the client, find "PDF Protect" and click Open.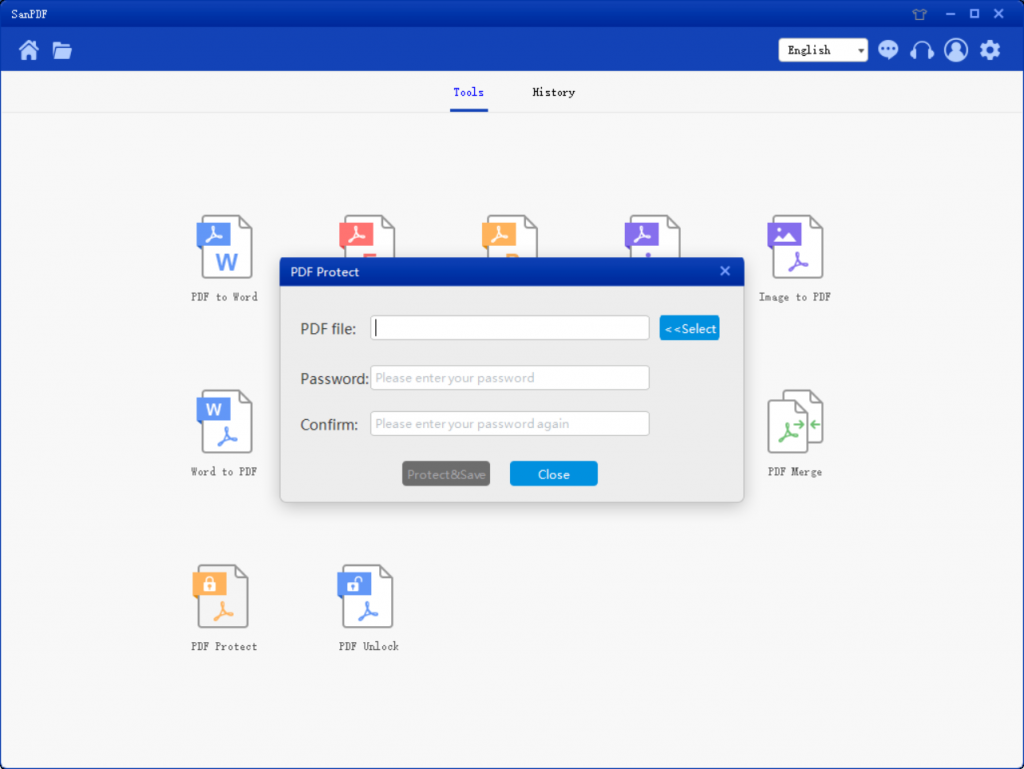 5. Click the Select button opens, find what you want to encrypt the PDF file and enter the password you want to give this PDF document design.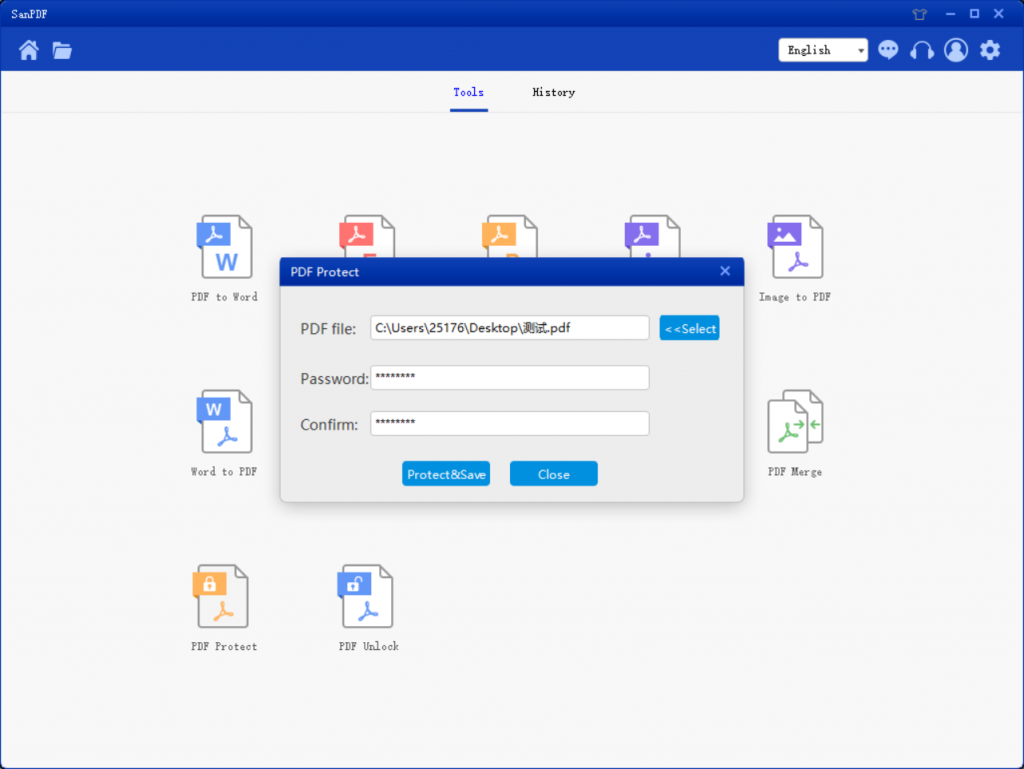 6. Click "Encrypt and Save" to save the encrypted PDF file.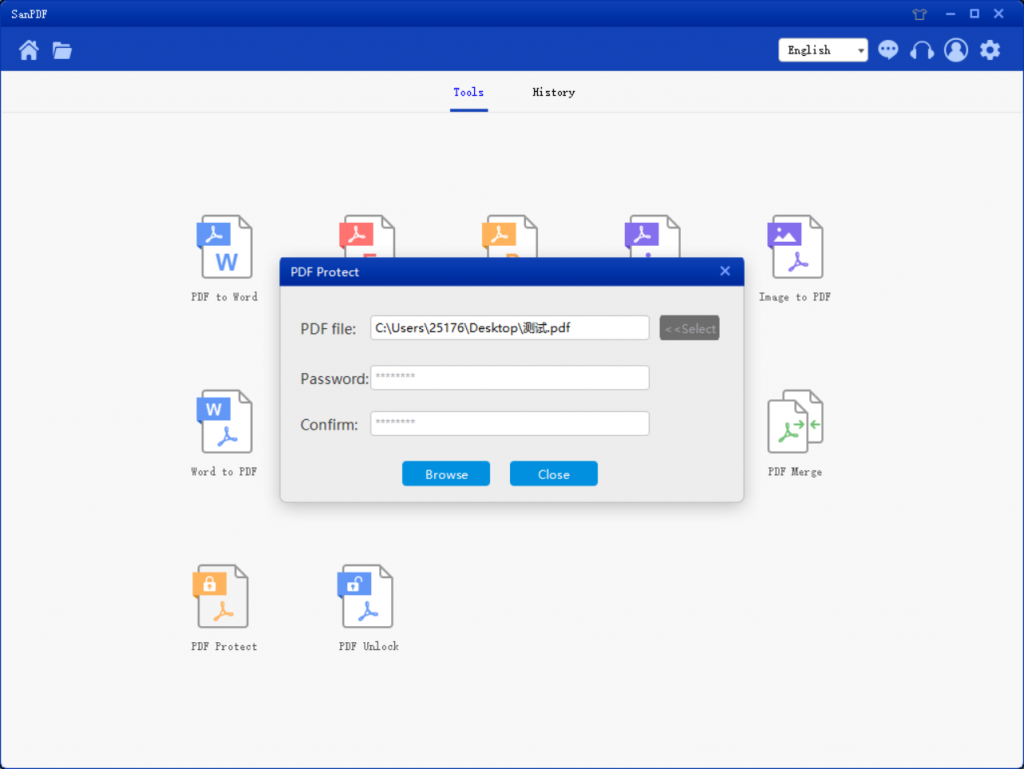 7. When finished, click on "Open Directory" to view the encrypted file.
Why is it a PDF file?
Because the PDF has many advantages over other electronic document formats can not be compared. The PDF file format encapsulates text, fonts, formats, colors, and graphic images independent of device and resolution in a single file. The format file can also contain hypertext links, sound, and video and other electronic information in support of specialty papers, integration and security and reliability are high.
PDF files use industry-standard compression algorithms, which are usually smaller than PostScript files and are easy to transfer and store. It is an independent page, a PDF file that contains one or more "pages", each page can be handled separately, especially for multi-processor systems work. In addition, a PDF file also contains the PDF file format version used, as well as the positioning of some important information in the file structure. It is because of all the advantages of PDF files, it has gradually become the new darling of the publishing industry.
How do I convert a PDF to a file in another format via SanPDF?
You can do it online or on the desktop version of SanPDF. If you would like to use the online version of SanPDF, you can visit sanpdf.com and find the appropriate documentation online converter at the bottom of the page. If you want to use the desktop version SanPDF, the desktop version can be downloaded through our website sanpdf.com, the site currently supports Windows XP / Vista / 7/8/10 (32 Zhi 64-bit) operating system. We strongly recommend that you use the desktop version of the converter, which is a beautiful, efficient and easy to use document converter. More importantly, it has many powerful features. Yes, it will always be free.
Use range:
Smallpdf designed to merge PDF files as seamlessly as possible. Therefore, you can merge any operating system, including Mac, Windows and Linux.
Including any web browser, if you are using the Edge, Firefox, Safari or Chrome, it does not matter. As long as you are connected to the internet, you can use Smallpdf.
SanReader helps you work more efficiently, save more time and give you a colorful life.