Why do you want to encrypt Adobe PDF files?
Adobe PDF files are a very common form of documentation in our work. It is also essential to master the skills of encrypting Adobe PDF files. By mastering the Adobe PDF encryption skills, we can further protect our work content and work secrets. Avoid serious problems such as leakage of work secrets.Before you start protect Adobe PDF, in order to better understand protect Adobe PDF, let's first learn about Adobe PDF.
What is Adobe PDF?
Adobe PDF is an electronic document reader. It is an electronic file format. Generally, Adobe PDF reader can open such a file. It can also be converted from any office software such as word, excel, PPT, and image to produce Adobe PDF. The advantage of the format file is that it is not deformed, virus-free, and small in size. Generally, foreign formal occasions, such as resumes, cover letters, etc., are accustomed to using Adobe PDF files.It is a public and practical standard for the distribution of electronic documents worldwide. Adobe PDF is a common file format that preserves all fonts, formats, colors, and graphics of any source document, regardless of the application and platform used to create the document. It has the following advantages:
1.Easy reading: With the free Acrobat Reader software, the sender can view, view and print Adobe PDF files from any computer. Intensive Adobe PDF files are much smaller than the original source files, and can be quickly displayed while downloading files on the Web.
2. especially suitable for printing: Adobe PDF files are based on the PostScript language image model, which guarantees accurate and accurate color printing on any printer. Adobe PDF will faithfully reproduce every character, color and image of your manuscript.
3. especially suitable for on-screen viewing: no matter what type of display you have, the exact color matching of Adobe PDF files ensures faithful reproduction of the original text. Adobe PDF files can be enlarged to 800% without any loss of clarity.
4. efficient browsing: Adobe PDF can be added to bookmarks, web links to make Adobe PDF files easy to browse, readers can directly use electronic notes, highlights, underscores, etc. to mark Adobe PDF files. When viewing, readers can zoom in and out of a file to fit the screen and their own vision.
5.Encryption feature: Allows you to control access to confidential files.
6. Cross-platform: Adobe PDF is independent of software, hardware and created operating systems.
How to protect Adobe PDF files?

1. Open a browser and go to the SanPDF homepage, click "download" to download the client.

2. After the download is complete, start installing the SanPDF client.Enter the client. Click on "PDF protect".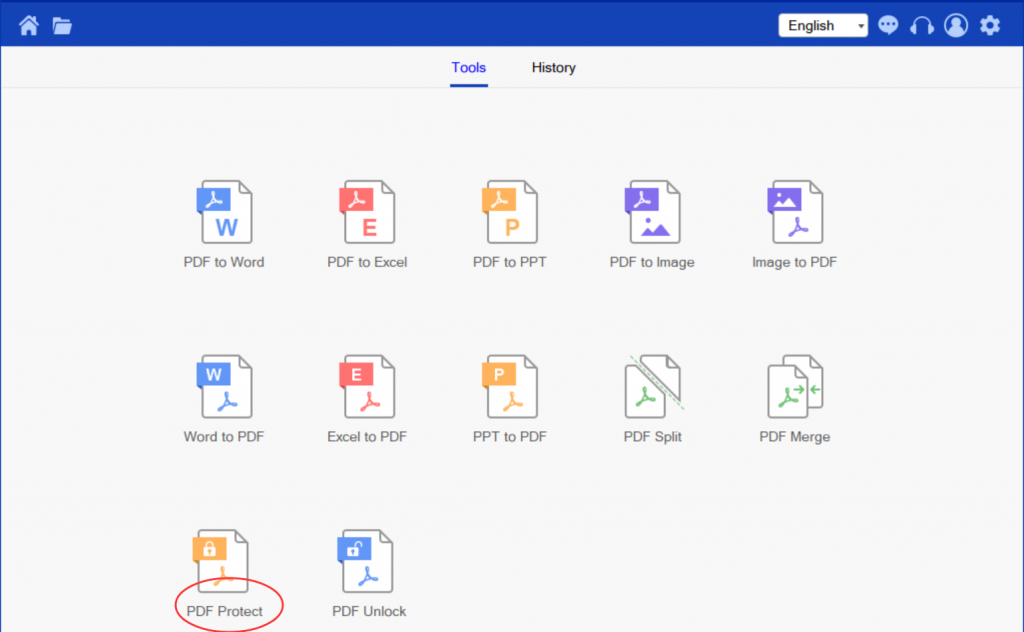 3.Click "select" to select the file to be encrypted. Then set the password.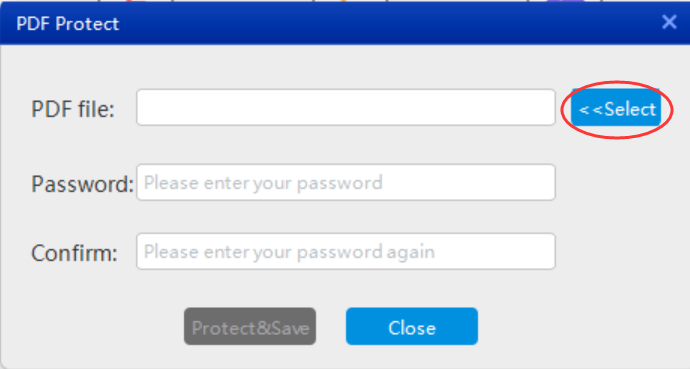 4. Click "protect and Save" to save the encrypted Adobe PDF file.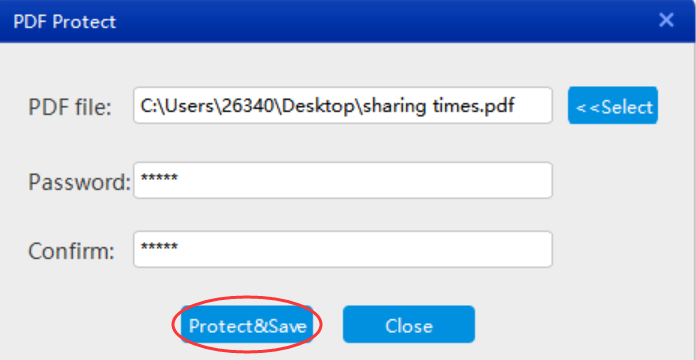 Once the encryption is complete, select Browse Directory and enter your password to browse the encrypted file.This is the complete step to encrypt Adobe PDF files! Simple and convenient!
So how do you unlock ourprotected Adobe PDF files?
SanPDF helps you solve this problem!
Adobe PDF file decryption step guide:
1.Still enter the SanPDF client, after entering the client, find "PDF unlock". This is a feature of this product designed to decrypt Adobe PDF files.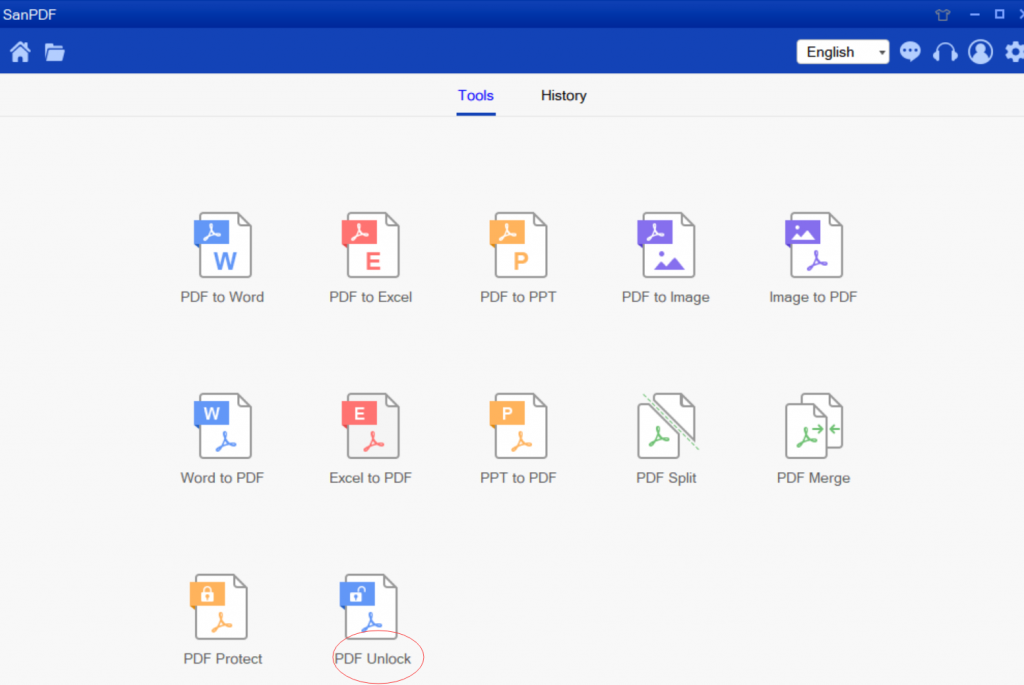 2. Open and click the "select" button to find the Adobe PDF file to decrypt and enter the decrypted password.
3. Click "Decrypt and Save" to decrypt and save the Adobe PDF file.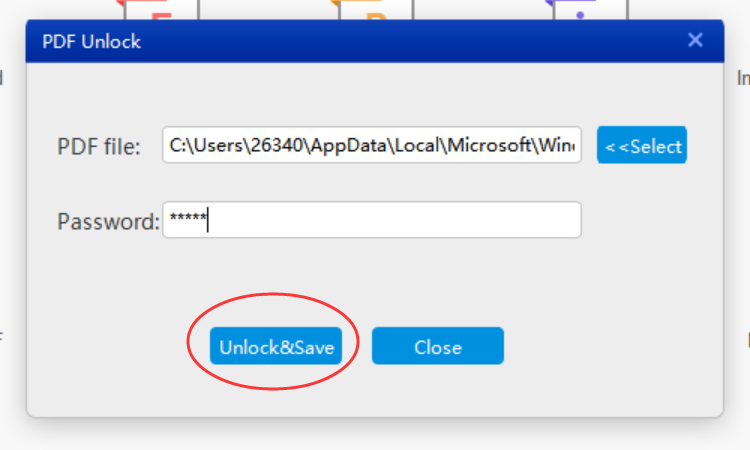 When finished, click on "Open Directory" to view the decrypted file.
Why use SanPDF to encrypt and decrypt Adobe PDF files?
As the most popular converter today, SanPDF has a variety of conversion features and is safe to use. SanPDF is committed to giving users a better experience and has always been on the road to innovation.
How do I view the converted file?
After you have successfully converted the file, please carefully select the path saved by the file after the conversion is successful, and remember the file save path you selected at that time. Because our products protect the user's file privacy, the converted file will be permanently deleted after you save the file and exit the conversion path for 24 hours.
Will my file privacy be revealed?
Our products respect and protect user privacy, and the converted files will be automatically and permanently deleted after 24 hours.